What is the Evergreen Approach?
Like the majestic trees that symbolize strength, security and resilience, SonderCare uses the Evergreen Approach to provide safety, comfort and greater independence.
Learn more about the Evergreen Approach!
Read Our Medical Equipment Testimonials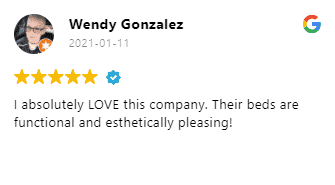 Wendy Gonzalez
2021-01-11
I absolutely LOVE this company. Their beds are functional and esthetically pleasing!
SonderCare beds are excellent quality, with a luxury feel, and at a great value. We work with most manufacturers and we are fans of SonderCare.
I am absolutely thrilled with my SonderCare bed. I've been using a hospital bed for four years now and my old bed was uncomfortable, ugly and clinical looking. The old bed was a daily reminder of my injury and the part of my life I lost as a result of that injury. The SonderCare bed has all of the features I need. I feel completely safe transferring from my bed to my wheelchair. The positioning features are endless and the aesthetics of the SonderCare bed are beautiful. This bed looks like a beautiful piece of furniture and the mattress sleeps like a high end mattress. Without reservation I would recommend this bed to anyone. I would be remiss if I did not say thank you to Victoria at SonderCare for all of her help.
We had a great experience with our representative that came to our home to complete a demonstration on a great product. He was very personable and informative on his products. Thank you!
Justin Leonard
2019-07-26
We're here to help! Send us a message and someone will be in contact with you as soon as possible! To book your appointment to see the SonderCare Bed in person please call us at 1.833.649.7772