The Only Premium Hospital Bed Designed for Home Use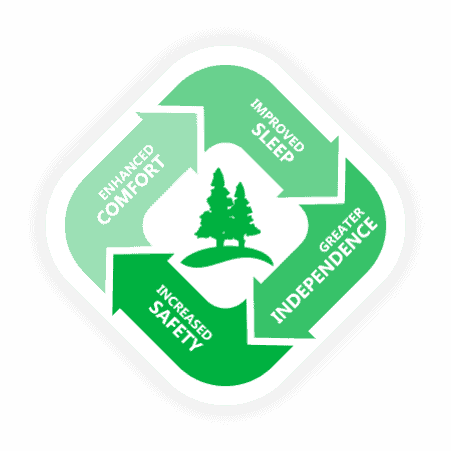 What is the Evergreen Approach?
Like the majestic Sequoia tree symbolizing strength, security and resilience, SonderCare uses the Evergreen Approach to provide safety, comfort and greater independence.
Learn more about the Evergreen Approach!
Home Hospital Beds & Luxury Medical Products
The SonderCare™ Bed is like nothing else on the market today. Designed to conform to the latest international standards, provides you with a sense of safety, comfort, and greater independence than standard flat or adjustable beds.
The SonderCare™ pressure relieving mattress is designed to work hand-in-hand with your bed system to provide optimal comfort and enjoyment.
The SonderCare™ series of furniture adds a beauty and elegance to any bedroom, all without sacrificing quality, safety or functionality.
Our Beds Were Featured In

Learn About Homecare & Senior Healthcare
Visit Our Home Medical Learning Center
Read Our Medical Equipment Testimonials
Read Our Medical Equipment Testimonials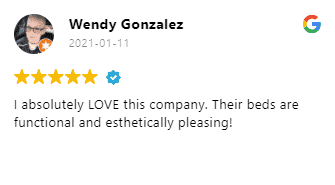 My parents are getting older and they needed new bed frames that would work with their adjustable mattresses. These look great and the frames look like real beds. They are definitely high quality and they came out and got them installed perfectly. My parents wanted the beds to be side by side so they customized them so they could sleep next to each other. My dad has an issue that requires he sleep at an angle to avoid acid from returning down his throat and this bed allows us to tilt it to the perfect angle! No more raising the back of the bed with lifts, or having to buy mattress adders underneath to raise the head board 6 inches. We just lift it to whatever is comfortable for my father, and now he can get into his bed. Our old ones were too tall. These lower dramatically to the floor so you can adjust it so it's easier for your parent to get in and out of he bed. He can now actually put himself to bed which he couldn't do with his old adjustable bed frame. The side rails are great and seem very durable. Dad uses them to pull himself into position. I'm very happy we invested in these. I would recommend taking a good look at these if your parents are needing new beds to help them get in and out. They will make a big difference.
Our family highly recommends this team of professionals, Ben,Kyle and the rest of them, took care of us from first contact like we were family, they answer all of our questions and were very reassuring throughout the entire process, they offer solutions to our concerns and gave us very much needed pice of mind when we need the most, we would recommend Sonder Care to anyone looking for in home care equipment their line of products is high quality and they work like a dream! Thank you guys. The Garcias
Francois Labelle
2021-06-09
Great service! Staff very flexible in accommodating handicapped friend with structured payments over a year, staff removed old bed and chair free of charges. Top quality equipment.
I just wanted to share that this bed is wonderful. The delivery men were nice and efficient. Pleasant if one needs a bed such as yours. It makes for a sense of home furnishing, not health issues. I am glad to have found you and your bed. Thank you.
Holly Howe-Hurst
2021-05-25
Brilliant customer service from Victoria. Well versed on the product; great recommendations; no upselling; very efficient. Follow-up order had no errors. Great recommendation from Amica Bayview Village.
Cassandra Walker
2021-04-23
It's for my parents they keep falling out of the bed they are in there early eighty married over sixty years they have peoples insure and Medicare advance insurance
Julie Schwartz
2021-04-20
Very smooth delivery and set-up. Customer service was the best I have worked with in years. Attentive and responsive. Mom loves it and shares it is very comfortable. Highly recommend!
We ordered a bed for our 90 year old mother to make her transition to Assisted Living more comfortable. We have been nothing but pleased with the entire process from start to finish! We were guided through the ordering process, kept informed of delivery time, and so pleased with the men who set up and taught us how to use the bed. Our mother LOVES the assurance that the side rails provide, and enjoys being able to adjust so many different aspects of the bed. So handy to lower it when she is getting in and out, but raise it to change the sheets. Would definitely recommend!
Marilyn Buttery
2021-04-15
After months of pain from sciatic nerve, I am finally able to have many "pain free moments" during the day. We were very pleased with the turn around time from order to delivery of Wednesday to Monday morning. The various options of the bed including the zero gravity feature allow for great comfort. Tyler did a great job of installing the bed. This is definitely a 5 star experience. Thank you
We're here to help. Get in touch!
Send us a message and someone will be in contact with you as soon as possible! To book your appointment to see the SonderCare™ Bed in person please call us at 833-649-7772